MACHU PICCHU
Seen through the eyes of Fernando Astete
MACHU PICCHU
Machupicchu is considered one of the most amazing creations of the Inca empire. This sanctuary is a natural protected area by the state due to the importance of protecting all its flora, fauna and ecosystems, which are unique but representative of the country. Machupicchu is also part of a network of archaeological sites and Inca roads, where the Andean meets the Amazonian and natural and cultural conservation go hand in hand. It is one of the most important archaeological sites in South America, one of the most visited tourist attractions in Latin America and the most visited in Peru. 
The Historic Sanctuary of Machu Picchu was inscribed as a UNESCO World Heritage site in 1983 and is among the greatest artistic, architectural and land use achievements anywhere and the most significant tangible legacy of the Inca civilization. According to UNESCO WHS, Machu Picchu is recognized for outstanding cultural and natural values, the mixed World Heritage property covers 32,592 hectares of mountain slopes, peaks and valleys surrounding its heart. The massive yet refined architecture of Machu Picchu blends exceptionally well with the stunning natural environment, with which it is intricately linked and making this site one of the 38 sites that are recognised by UNESCO as a mixed site (Natual and Cultural). Machu Picchu meets the conditions of integrity, authenticity as well as the protection and management requirement while also meeting 4 of the UNESCO World heritage criteria's.  
WHERE IS IT LOCATED?
Machu Picchu lies in the southern semisphere 13.164 degrees south of the equator. It is 80 kilometres (50 miles) northwest of Cusco, on the crest of the mountain Machu Picchu, located about 2,430 metres  above the sea level, over 1,000 metres lower than Cusco, which has an elevation of 3,400 metres. As such, it had a milder climate than the Inca capital. The only way to get to Machu Picchu is either by train or by foot.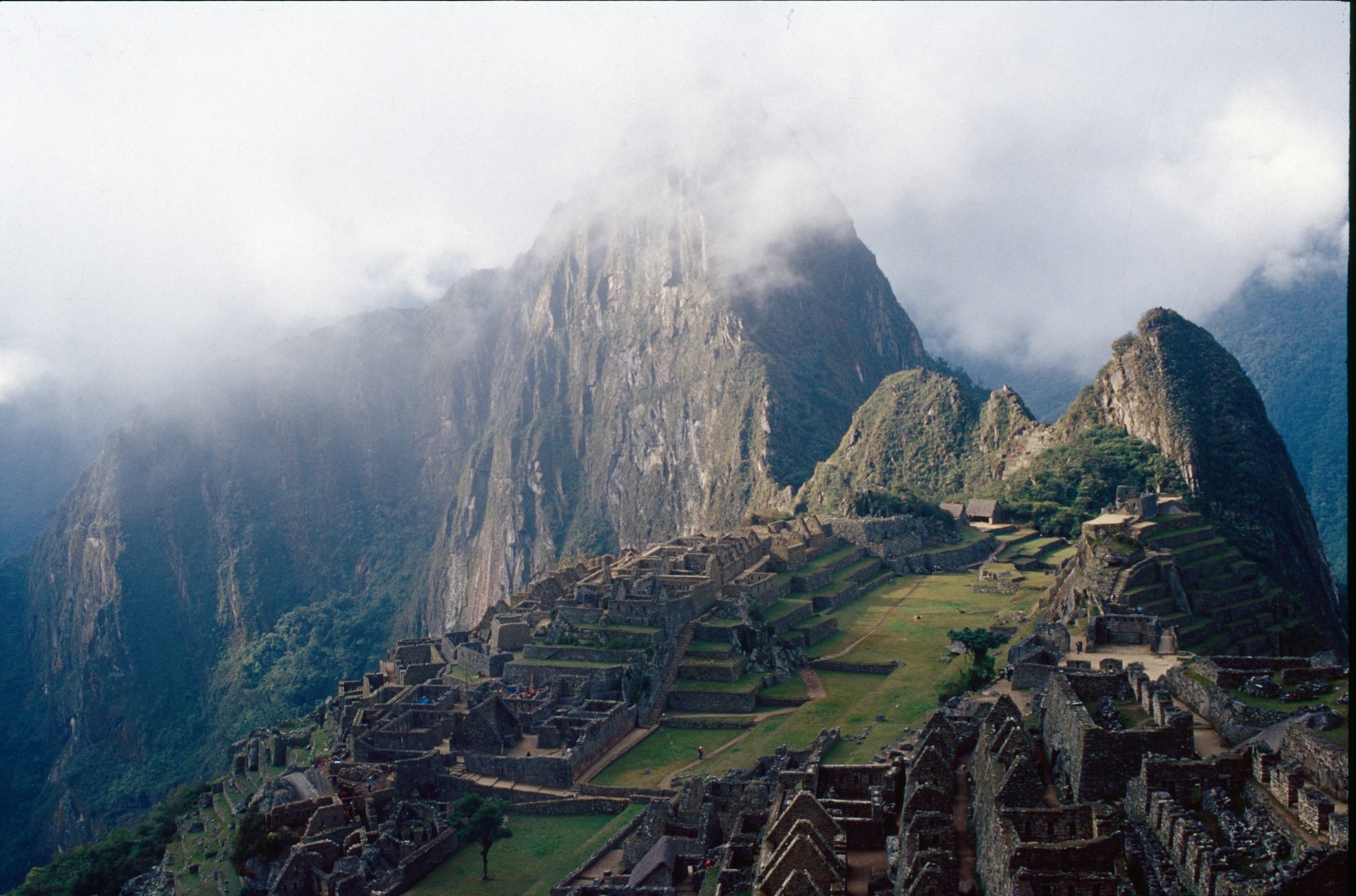 "Machu Picchu, seen through the eyes of Fernando Astete"   
This is a project born by chance through the meeting of two individuals, our very own Professor Lorenzo Cantoni and Swiss architect and Founding member of the UNESCO Chair "Anthropology of Health" of the University of Genoa, Adine Gavazzi. It turned into a prosperous venture into the world of Machu Picchu, through the eyes of Fernando Astete. 
PRESERVATION OF MACHU PICCHU
Fernando Astete's presentation at USI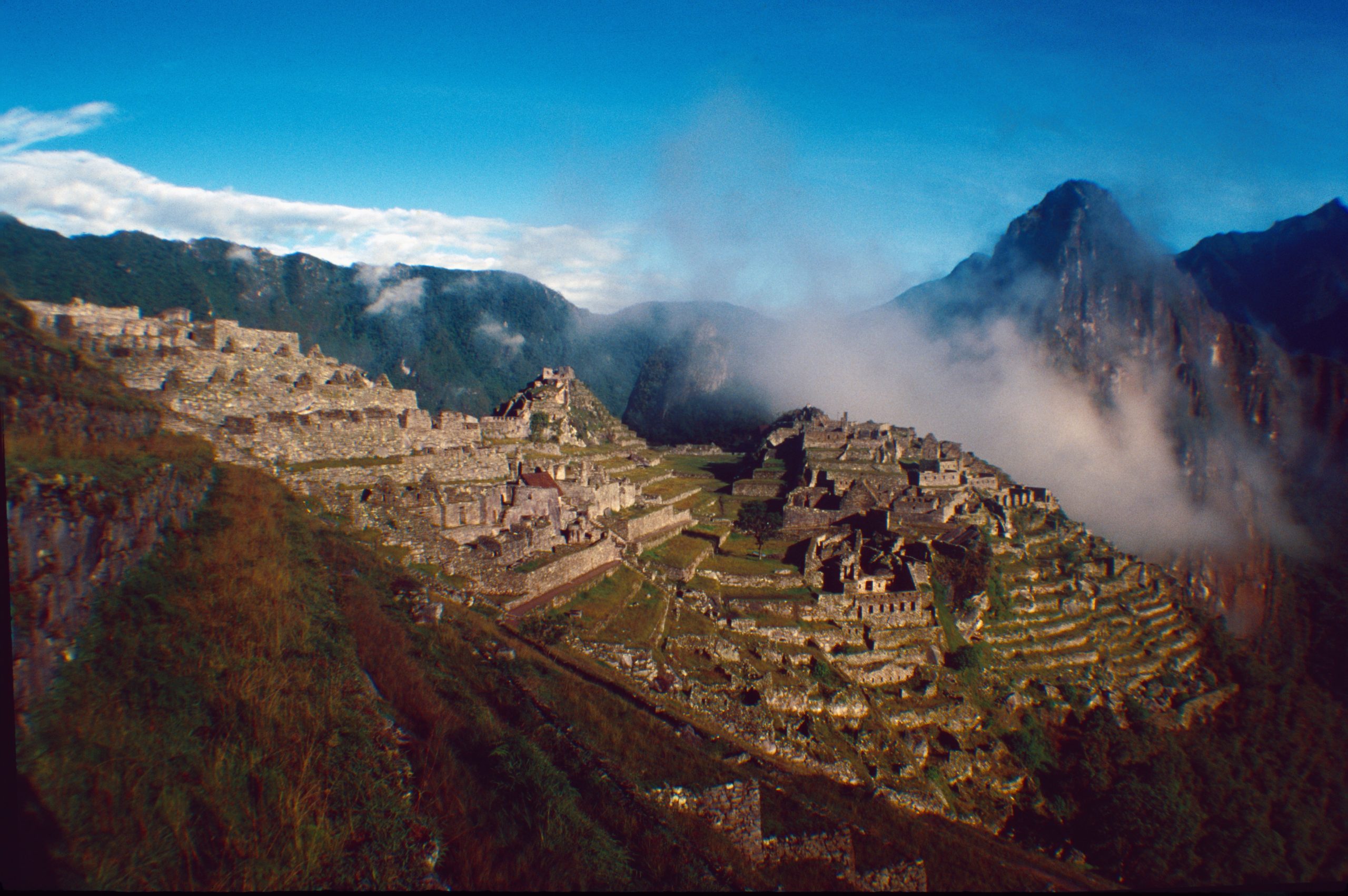 Interview with the Project Founders and Managers
Learn more from the ideators of the project themselves! Lorenzo Cantoni, Adine Gavazzi and Anna Picco-Schwendener sit down and have an open talk about the very beginning, development and launching of this initiative, while touching on the topics of sustainable tourism and World Heritage